WELCOME TO SUNNY WILLOW ONLINE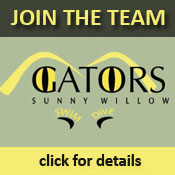 Nestled in a natural, wooded setting, Sunny Willow Swim Club provides the surrounding community with a safe recreational facility.Sunny Willow Swim Club has been owned and operated by its members since it was established in 1959. Sunny Willow is a private, bonded swim club, which offers its members quiet, peaceful surroundings and a family atmosphere. It is a great place to spend the summer and meet new friends, or just relax. We offer many amenities for those of all ages, at a very reasonable price.We are located on School Lane, adjacent to Thomas Fitzwater Elementary School, in nearby Willow Grove, PA. We are…the Best Kept Secret in Upper Dublin!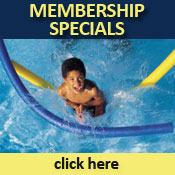 Sunny Willow Swim Club has received Montgomery Newspapers Readers Choice Award for Best Private Pool, and has been named Philadelphia Inquirers Best Private Pool in Eastern Montgomery County. Bring the family over to see the swim club and pool for yourself.

Address
P.O. Box 79
School Lane and Jill Road
Willow Grove, PA 19090
215-659-1590
(adjacent to Thomas Fitzwater Elementary School)
Club Hours

Open Memorial Day Weekend through Labor Day

Weekends: 11:30am – 9:00pm (May 24, 25, 26, 31, & June 1, 7 & 8)

Weekdays: 12:00pm – 4:00pm (June 11 thru 13th & 16th)
Weekdays: 12:00pm – 9:00pm (Starting June 17th)
Weekends: 11:30am – 9:00pm
HAVE YOU BEEN TO SUNNY WILLOW YET THIS SEASON?


Hopefully, you have noticed a few improvements around the club.

Over the past several months, our SW Board Members and many other volunteers have devoted countless hours helping Sunny Willow make many improvements. None of these projects could have been completed without each and every one of you.From meetings, to getting quotes, to coordinating contractors, to the enormous amount of phone calls, emails and texts, to meeting people at the pool, to hands-on labor, to donating time and materials, to the zillion trips to stores, to all the kind words and support (which goes a long way), and to just being part of the SW Community. It was touching how many people reached out and stepped-up to offer a helping hand. We had kids wanting to chip in, offers to watch kids so work could be done, sacrifices of delaying house projects because many weeks were spent at SW, sacrifices of personal time on weekends, weeknights after work, off time, all with the support of those who wanted to help but couldn't.The improvements have not only made an impact both visually and functionally at Sunny Willow, but most importantly, it has increased the camaraderie among our fellow members. It shows that every little ounce of help can add up to an amazing outcome, and brings people together at the same time.To truly appreciate the work completed by these volunteers, attached are some before and after pictures. Although this only shows a portion of the work and those involved, it captures the "amazing outcomes". Also attached is a full list of the unimaginable generosity of donors and volunteers.
[forecast]